By Ron Jackson
| | |
| --- | --- |
| In 2021 our parent company sold 48 .US domains with most going where we expected they would, to small to medium sized businesses (SMBs) that have used them to build or strengthen their online presence. To see exactly how those domains are being used now, we re-visited them and started a series of articles to share the various ways they are being used with you. This is the second in that series - if you missed it, you can check out the first article here. | |
While .US is the official country code domain (ccTLD) for the United States - and thus most often used by American individuals, organizations and enterprises - companies based in other countries have also always given the .US extension a lot of love. That is because every nation has their own ccTLD and in many of those nations, the local country code is often the first choice. So, when they decide to expand their operations to target the American market, .US is an obvious option in their eyes.

One of our 2021 buyers, the South America based owners of Quick - a transportation and logistics company with worldwide operations - is a perfect example of that. They bought Quick.us from us to serve as an English language version of their original site that is located at Quick.com.co. The new owners wasted no time putting Quick.us to work for them to attract more clients in the United States, the world's biggest market.
We were also very interested to see who bought IRV.us and what it would be used for. As a common first-name, Irv would make a great personal site, especially for a public figure, but with the RV letters in the string, we also knew it could be very useful in the red hot recreational vehicle market. The latter use turned out to be exactly why the name was purchased by Integrity RV, an Atlanta based RV parts and service company that has been in business for over 10 years. The company was already doing business at IntegrityRV.us, but IRV.us gives them an unforgettable, almost typo-proof super-short address for directing traffic to their online home.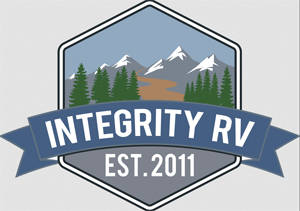 Over the past couple of years, one-word domain names have been the hottest commodities in the domain aftermarket. They make it possible to own a single word that defines not just your business, but your entire business category, giving you instant credibility. Another one of our 2021 sales, Pins.us, is a perfect example of that and the buyer took full advantage of it, going so far as to name their company, PINS.US Inc., after their new domain name. While the domain is new for them, the pin business is not. The owners have been in the pin business for over 20 years as a manufacturer specializing in custom enamel and button pins. Their clients can now go to Pins.us and use site tools to design their own custom pins that are then manufactured and shipped directly to the customer.
As the number of SMB's doing business on a .US domain continues to rise, recognition of the TLD has steadily climbed to new heights as web users have gotten used to seeing thousands of American companies, organizations and individuals using .US names. For us, the record-breaking year of 2021 felt very much like the tipping point for .US domains that we have been expecting ever since the TLD was opened to all U.S. citizens and those who serve the U.S. market in 2002. For those buyers, .US is the natural choice, especially when the .com version of a domain is either a budget buster or unavailable at any price. We'll introduce you to another group of our recent buyers in the next post in this series.