By Ron Jackson
It didn't take veteran domain investor Keith Trost long to re-invest some of the proceeds from his record-breaking $99,999 sale of Drive.us that was reported yesterday (February 21). Today we got word from Keith that he just acquired another great domain, Art.us, via Sedo for $15,000.
That would have looked like a steal even before Drive.us set a new standard but now, with Drive.us to measure other sales against, it looks like an even more astonishing bargain. The term "art" speaks for itself, of course, but the sheer number of results the keyword generates in Google - 12.4 billion - underscores the word's amazing mind share worldwide ("drive" also generate a huge number, returning 5.7 billion results but it is still less than half that of art).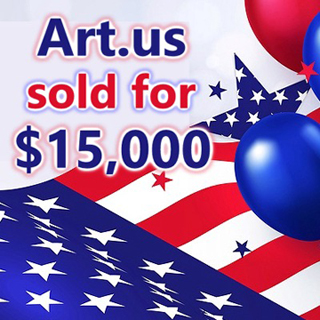 While that is an interesting metric, bigger factors determine the price paid for an individual domain name. In addition to the inherent value of a word a search term or brand, things like how much a given buyer wants a specific name, how deep their pockets are, how they think the domain will pay for itself and - on the other side of the table - how motivated is the seller? How much have they invested in the domain and what is their financial situation (the latter often dictates the number at which they will let a name go). It can be a mysterious process, which is why domain investing is an much an art as it is a science (maybe Keith will get Science.us too and end up owning both sides of the equation)!