By Ron Jackson
Over the past 19 years, I've sold hundreds of .US domain names with the vast majority of them going to end users rather than domain investors. The buyers tend to fall into one of two camps - those from overseas who are launching or expanding their business presence in the U.S. or small to medium sized business owners who live in America. The two groups come to .US from very different perspectives.
Buyers who live in the U.S., where .com became well established almost a decade before American businesses could even register a .US domain (.US didn't full open until April 2002), typically don't think about .US until they find the name they wanted in .com was already taken and was either beyond their budget or not available at any price. This happens far more often than not because 156 million .com domains have already been registered (millions of them by investors). By contrast, less than 2 million .US domains have been taken, so the word or term a buyer wants is available far more often and at a much more affordable price in .US.
It is ironic that overseas buyers are much more likely to recognize the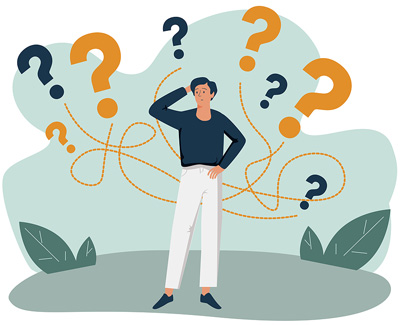 Image from Bigstock
value in .US than their American counterparts. That's because those overseas are already intimately familiar with ccTLDs (country code domains). In their nations the local ccTLD is often the first choice when a company starts looking for a suitable domain name. Germans are wildly in love with .de, in Great Britain you see .uk everywhere, China has .cn, and the trend continues through dozens of others as every nation has their own TLD (domain extension). In the United States, it is .US, so when a company from overseas wants to ramp up in America, many of them naturally think of the .US as well as the .com.
Scarcely a day goes by that I don't notice that dichotomy. As one example, I needed some new LED light bulbs so I went to Amazon and, overwhelmed by the number of options, decided to take the Amazon's Choice recommendation and ordered a dozen bulbs from a company called Energetic Lighting. They arrived today and they are great bulbs. Brilliant daylight white with what appears to be very good build quality (they also came with very high ratings from Amazon buyers). However, the

thing that delighted me even more was pulling a warranty card out of the box and seeing the company's web address - EnergeticLighting.us. The manufacturer is the China-based Yankon Group. I had not seen the brand before but they appear to be making a big splash in the U.S. and a .US domain is helping them do it.
| | |
| --- | --- |
| We've seen a healthy jump in our .US sales this year and it has been very encouraging to see more and more American businesses going online with their nation's official ccTLD and it is a perfect fit. Com is a marvelous global TLD, but millions of businesses have to look for the best available option. As the first or second choice, and the most relevant geographical choice of all, ccTLDs have filled that void all over the world. As an American, it is great to see the current boom in the domain market (and high visibility websites like Zoom.us) helping the .US get its long overdue turn in the spotlight. | |
Posted August 20, 2021. Permalink for this story:
https://www.adn.us/news-views/2021/0820.htm
Follow us on Twitter: @AmericanDomains