By Ron Jackson
Andrew Allemann has been reporting on the domain industry at DomainNameWIre.com since 2005, launching the popular blog just three years after America's .US ccTLD (previously reserved for government, schools, law enforcement and other official use) was opened to all American citizens (as well as others who do business in the U.S.). I've been regularly reading DNW ever since and appreciating Andrew's thorough and concise coverage of one of the world's most interesting businesses.
In 2014 Allemann began supplementing his work in print with an outstanding podcast series and he just posted the 347th episode today! It was a pleasure for me to be his guest on that show after accepting an invitation to talk about American Domain Names and our efforts to boost recognition of our nation's ccTLD (country code domain). You can listen to the show here.
Every nation on earth has their own ccTLD and in many nations the local ccTLD is the preferred option. Just this past week, Germany's powerhouse ccTLD, .de, passed 17 million registrations. Despite having almost four times the population of Germany, America's under utilized extension still has just 1.7 million registrations. That is not something to be proud of but there is a positive side to it. It means there are many more good domains still available in .US as both low cost new registrations and premium names in the aftermarket that are easily within the financial reach of small businesses, organizations and individuals.
After a long discussion about ADN and the prospects for .US we closed the show with an analysis of the biggest domain sales across all extensions so far this year. A half dozen of those, all .coms, went for at least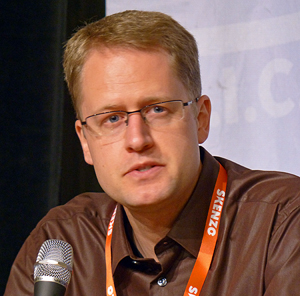 Andrew Allemann
DomainNameWire.com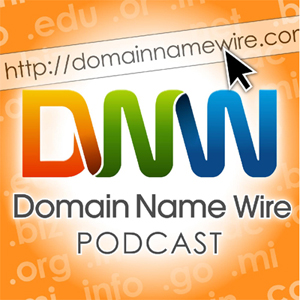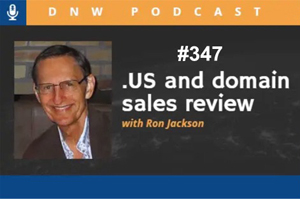 $1 million. By comparison, the highest .US sales in 2021 have been $20,000 or less, with the vast majority of aftermarket sales falling in three or four figures. That kind of affordability, in the one TLD backed by the US government, is why we believe .US is an often overlooked option that you should consider if the word, term or acronym you want is either unavailable or unaffordable in .com, as is so often the case.
Posted July 19, 2021. Permalink for this story:
https://www.adn.us/news-views/2021/0719.htm
Follow us on Twitter: @AmericanDomains