By Ron Jackson
Everyone in the domain business knows what .US domains are. We're so familiar with "dot" nomenclature we don't have to give it a second thought. When we talk about TLDs (top level domains), it is always dot this or dot that - and that's fine within the industry. However, I learned long ago that when you are talking to people in the mainstream business world and mention dot anything, other than .com, .net or org, you can see in their eyes that they're not sure what you are talking about.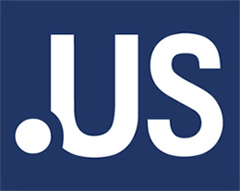 Mention .US and you will get a quizzical look telegraphing "I don't know what you mean." So, instead, I started referring to them American domain names. As America's official country code TLD, it is an interchangeable term with .US, but when you are talking to an American and say "American domain names", the look or response I get from Americans is usually different. They still might not be sure what I mean but, being Americans, their response is "I should know what those are!" and spark a desire to find out, now that you have brought it up. That simple change in terminology opened the door to a lot of conversations that led to respectable .US sales over the years.
| | |
| --- | --- |
| | Messaging is vitally important and it's why we named this site American Domain Names. Everyone who loves their nation has a sense of patriotism toward their country and I've always thought that factor and its specific geo-targeting to America were .US's biggest assets. Slogans like "Buy American" and "Made in the USA" are big deals in American commerce and it should be no different with domains. |
The problem is the message, as it pertains to domains, has not gotten out and only we, all working together, can change that. This site alone will never do it - we can only hope to provide a spark that could motivate others to act as well and help bring .US the broader recognition and utilization that it deserves as America's Internet Address (officially designated as such by the American government who has ultimate oversight of the domain through the U.S. Department of Commerce). I think that status is an important distinction to make. .US is not one of the more than 1,000 private registry gTLDs (some of which have already come and gone in just a few years). It has been here since 1985 and it is here to stay. With that stability comes credibility and trust. .US is too great an asset to the country and its business community to leave hidden under the counter. It's time to put it in the showcase where it belongs, alongside the world's other great ccTLDs.
Posted July 12, 2021. Permalink for this story:
https://www.adn.us/news-views/2021/0712.htm
Follow us on Twitter: @AmericanDomains