By Ron Jackson
On our first day at ADN - July 4, 2021 - the biggest .US related news I know about is our own birth! I felt nothing could be more fitting than having Independence Day as the launch date for American Domain Names. This site is the long overdue repayment of a debt that I always felt I owed .US.
The domain industry has been very good to me since I entered it back in the spring of 2002. While my domain business revenues have come from multiple sources (especially the domain industry trade magazine Domain Name Journal that I founded at DNJournal.com on New Year's Day in 2003), I never would have found this business in the first place were it not for .US! You can read all of the details about that in "My .US Story", the first entry in our Profiles section.
The short version is that I was looking for a new business to get into when I stumbled upon on a magazine ad for .US in April 2002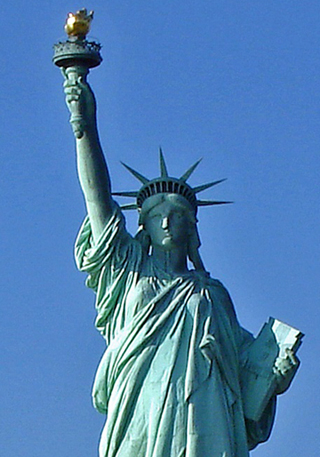 announcing the TLD had just been opened up to all American citizens and others who do business in America (it had previously been reserved for government and other special uses). I thought that was intriguing since I had already found it difficult to find a .com domain I wanted for my previous business.
In the course of looking further into .US, I discovered a domain forum and was astonished to learn that people were making money buying and selling domain names. I never thought of the domain name itself as having a lot of value, assuming that could only come from whatever you built on the domain. It was a revelation that sent me off in many new directions, including building a domain portfolio of more than 7,000 domains at its peak (concentrating on .com, .org and .us), starting DNJournal, traveling all over the world to cover and speak at domain conferences and meeting many hundreds of amazing people along the way.
As time passed, I kept thinking one day I should do something to pay .US back for the introduction it gave me to the world I have so happily lived for the past 20 years. I have always felt that .US, as the official domain extension of a nation that is a global power and has the world's greatest economy, has been greatly under utilized and under appreciated. The fact that it wasn't open to all until years after .com was already established as the world's dominant extension didn't help, but that doesn't change the inherent value of what .US represents. Many other ccTLDs (country code domains) around

the world are booming right now and .US should have been (and still can be) a bigger part of that story.
While I have had a popular platform at DNJournal, it is a publication for the entire domain industry and, as a career journalist, I never wanted to put my own interests above the responsibility to serve everyone as equally as possible. As a result, .US likely got much less coverage at DNJ than it would have if someone else had been the owner. With its much narrower scope, ADN, one of the few publications devoted to a single domain extension, will never be as big of a publication or business as DNJ has been, but that's OK with me. It will be a labor or love and payback for the rewards I've already gotten from walking through a door that .US opened for me.
Now what can you do? If you are part of or have an interest in .US and its community of users, you can send in information for our reporting. Tell us about your own experiences as a .US buyer, seller or developer. Let is know about .US sales that can be publicized, registrars that are offering great prices (one my favorites, Dynadot.com, has $1.99 registrations as I write this), interesting .US websites you know about or have seen in the wild (a .US TLD on a commercial vehicle is always a cool photo to get). With your help we can put together a valuable resource that can also be used to give potential buyers a lot of good reasons to consider America's official domain for their next project.
In the weeks and months ahead, I'm looking forward to filling this column with all kinds of .US News & Views while also doing some longer feature stories on key people and companies for our .US Profiles section. In the meantime, thank you for stopping by and Happy 4th of July! I hope you'll tell others about us and come back often!
Posted July 4, 2021. Permalink for this story:
https://www.adn.us/news-views/2021/0704.htm
Follow us on Twitter: @AmericanDomains