By Ron Jackson
In the spring of 2020, global cryptocurrency and NFT exchange FTX make a big move into the U.S. market by launching FTX.US. The separate exchange dedicated solely to American customers complies with all U.S. rules and regulations covering the company's various products. In the past 30 days alone (as of this writing), over $10.5 billion worth of transactions were completed on the FTX.US exchange.
If someone in the U.S. goes to FTX's global site at FTX.com, they are immediately greeted with a link to FTX.US with this message, "FTX US is a US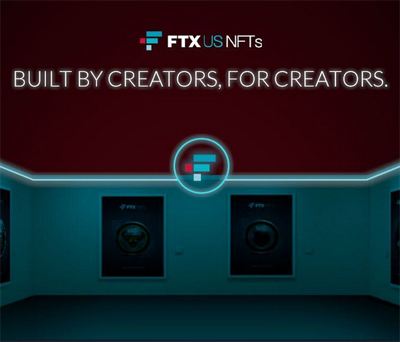 licensed cryptocurrency exchange that welcomes American users. Buy and sell dozens of different tokens. Send and receive USD to your bank account or credit card. Buy goods online or in person using crypto with your FTX Card."
In an interview with The Block, Sam Bankman-Fried, the Founder and CEO of FTX and FTX.US, said "I think U.S. crypto customers have been under-served for a while, and I'm excited to try to push the industry forward. We have a history of providing market-leading liquidity--from some of the industry's top market makers to the most liquid futures order books. Because of this FTX.US has had industry-leading order-books from day one."
| | |
| --- | --- |
| According to the FTX.US website, "FTX.US offers BTC, LTC, ETH, BCH, PAXG and USDT with a significantly more built out feature base than any other major US platform. FTX.US also has industry standard security, including a custom-built hot and cold wallet solution; full external backing of all hot wallet funds; and relationships with industry leading custodians. FTX.US combines industry leading banking on-ramps that make depositing and withdrawing fiat a simple and quick experience. Furthermore, FTX.US has seamlessly integrated Stablecoins with USD in order to aggregate liquidity and ease of use." FTX.US is also all in on NFTs. | Image from Bigstock |
It is also interesting to note FTX US was founded with the goal of donating to the world's most effective charities. FTX US, its affiliates, and its employees have donated over $10 million to help save lives, prevent suffering, and ensure a brighter future.
Posted October 18, 2021. Permalink for this story:
https://www.adn.us/news-views/2021/1018.htm
Follow us on Twitter: @AmericanDomains